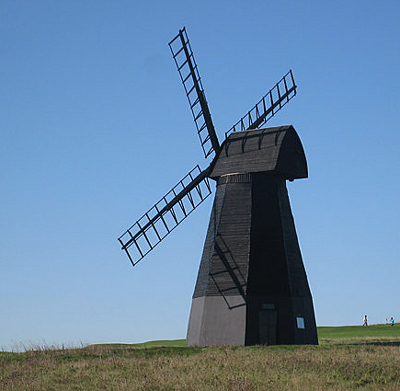 Photograph © Oast House Archive under this Creative Commons Licence.
Rottingdean Windmill
Location
Grid reference: TQ 366 025
OS sheet: 198
3 miles east of Brighton off the A259 Brighton to Newhaven road.
A 4-storey black smock mill built in 1802 and last worked in 1881. Little machinery remains, apart from the windshaft and brakewheel, part of the wallower, the great spurwheel and two millstones.
Opening times 2017
May to September, 3rd Sunday each month, 14.00-16.30.
National Mills Weekend opening times 2017
Saturday and Sunday, 13.00-16.30.
Contact
Colin Dellar, tel. 01273 300355.